If you are traveling to Phuket for the first time then you might also want to consider a side trip for a couple of days to the island of Phi Phi which is just a 90 minute boat ride from the largest Thai island of Phuket.
The Phi Phi Island is made up of six small islands and these islands have probably the most splendid beaches you ever want to visit. The combination of these sugary (1) white sand beaches, (2) crystal clear waters, and (3) a chilled out feel have made Phi Phi Island a must visit for beach lovers around the world. Listed below are 4 of the most popular beaches that you must visit when you're on a Phi Phi island tour.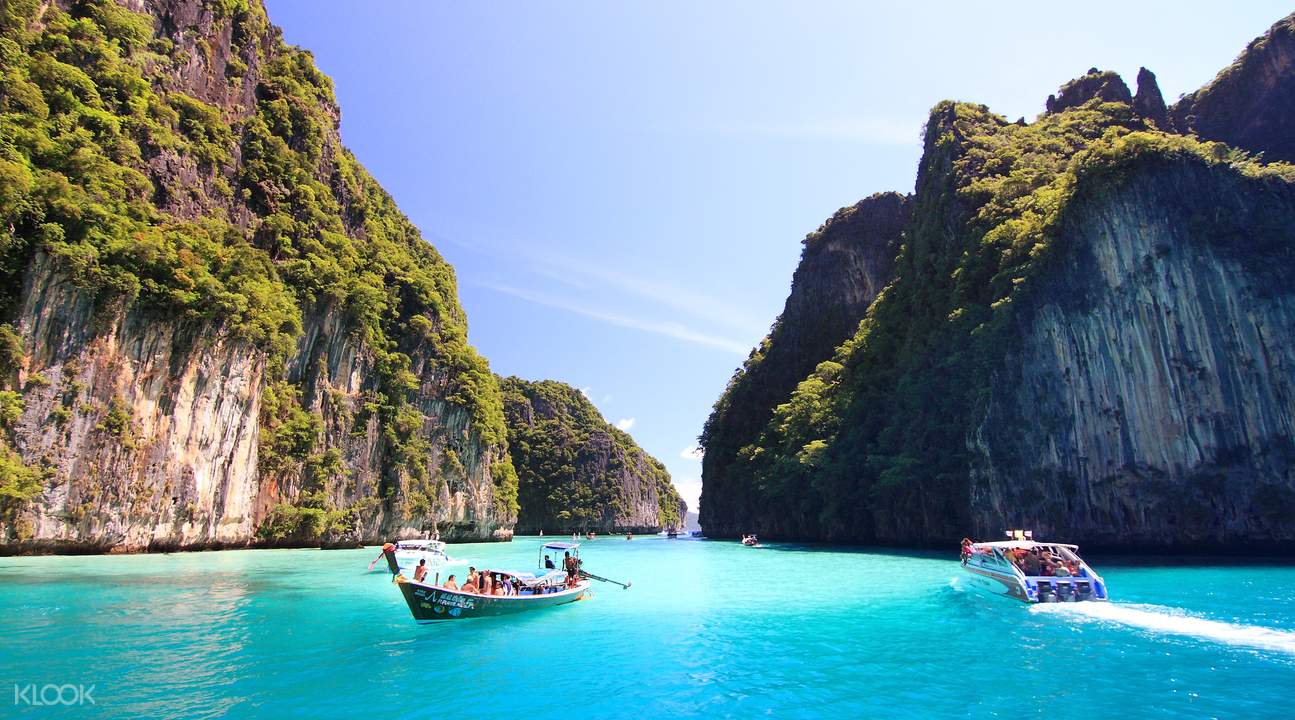 Long Tong Beach: This beach is in northern Phi Phi Island and is reachable only by long-tail boat. The beach is right across from the smaller islands of Koh Phai and Koh Yung and both these islands provide some outstanding snorkeling activity for those who want to see the fantastic marine life and to get into underwater.
Maya Bay: Possibly the most famous beach in entire Thailand is Maya Bay. The bay is a large coral reef and the central beach is perfectly white sand fringed by palm trees. Numerous day trips come to Maya Bay and it's an incredible place to get some photographs, go swimming or simply have a cookout lunch and unwind.
Loh Dalum: Loh Dalum is a stunning curved shaped beach. It's a great beach to get relaxed and is perfect for those making a day trip from Krabi or Phuket.
Long Beach: Long beach has some of the softest sand of all the Phi Phi beaches. Apart from Snorkeling, there are some stunning corals and fishes to be seen just meters from the beach.